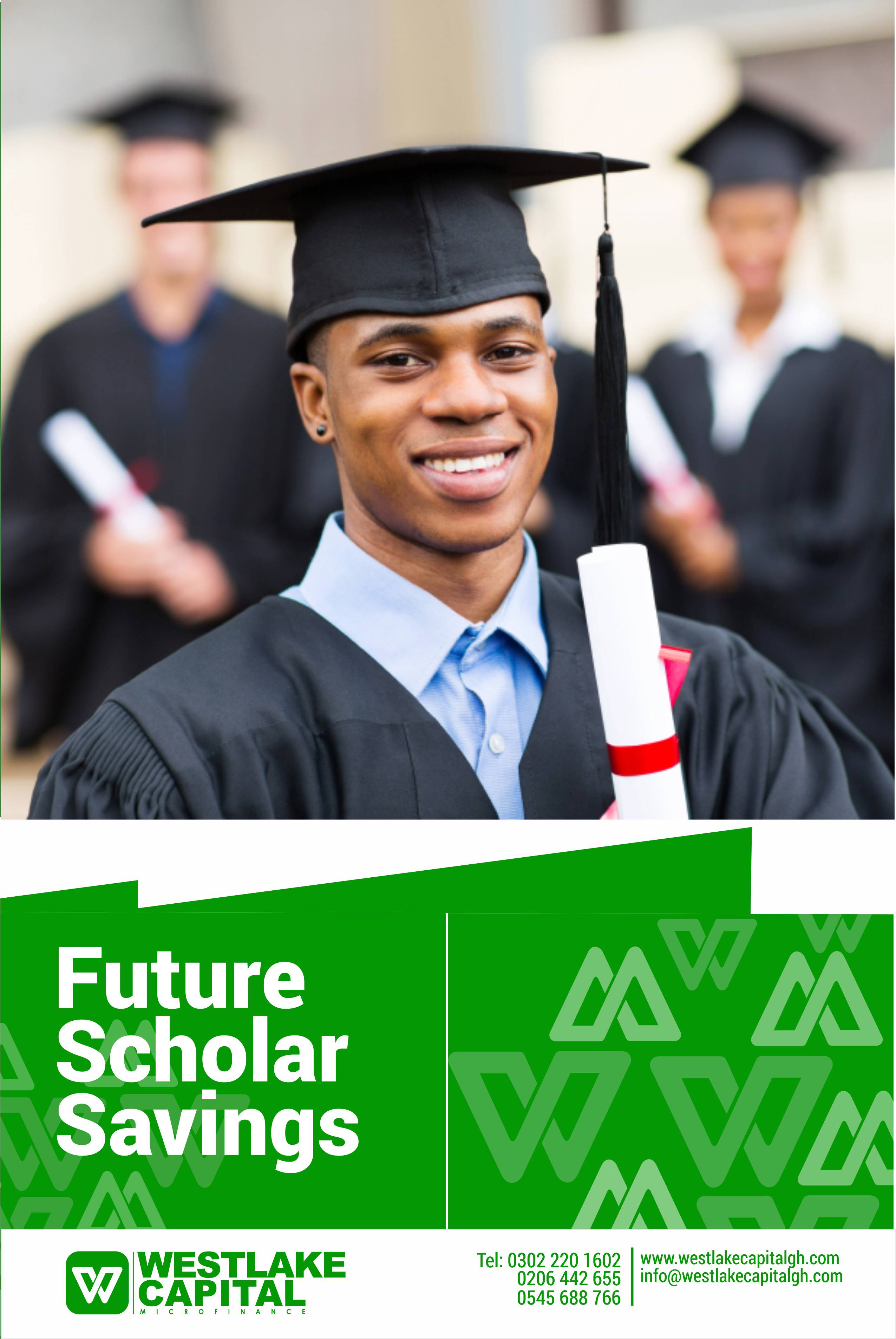 Westlake Capital Microfinance offers a plan designed to help solve the long term funding problem of parents and guardians towards meeting their children future education needs.
An Edusave  account can help you grow your savings more efficiently by offering tax advantages, investment options and flexibility that puts you in control.
Uncommon Advantages
Funding future education.
Competitive interest rate of 10% per annum, calculated daily and applied quarterly.
Initial minimum deposit to open this account is GH¢10.00.
Regular deposit of not less than GHS10.00.
The balance in the account can be used as Collateral for loans.
There is no charge on withdrawals for this account.
Withdrawals are allowed only after six months of account operation and is limited to 20% of total amount saved for the period. Only four (4) withdrawals can be made in a year. After three years, the account holder may withdraw any amount from the account.